While sports tournaments are taking place across the globe, albeit without spectators – marketers have been challenged to think of out of the box ideas to engage with fans. The US Open usually gets over 7 lakh fans physically present at stadiums. But this year, its different!
Fans couldn't go to the tournament, so they brought the tournament to the fans! Let's look at some interesting activations by sponsors for the US Open.
U.S. Open alliances include top-tier partners American Express, Chase, Emirates and J.P. Morgan; recently signed BodyArmor and Chubb Insurance; and veteran brands including Heineken, IBM, IHG Hotels & Resorts, Kim Crawford, LavAzza, Mercedes-Benz, Polo Ralph Lauren, Rolex and Tiffany. This year, in a fitting partnership, they also signed up with Zoom.
So how did these brands take the tournament to the fans?
ZOOM – Activations included VIP virtual hospitality events and a celebrity fundraising event for the USTA Foundation. Two virtual hospitality events were open to VIP guests invited by Zoom, and featured Q&As with "tennis legends, celebrity interactions, and tutorials for the iconic Honey Deuce cocktail and other classic U.S. Open culinary offerings. An opening night Zoom fundraising gala, took place via Zoom in lieu of a traditional Opening Night Gala that is held on-site each year to benefit the USTA Foundation. The opening night gala was hosted by Alec Baldwin and supported the "Rally To Rebuild" campaign, supporting National Junior Tennis Learning chapters nationwide.
USTA also paid tribute to healthcare workers by honoring 14 "Healthcare Champions" worldwide in a "Champion-to-Champion" virtual interview series conducted on Zoom.
Before the start of each match, during the virtual coin toss, a former U.S. Open Champion would recognize a Healthcare Champion who has worked tirelessly to save lives in the fight against COVID-19
Polo Ralph Lauren also honored healthcare workers by putting the names of more than 150 essential workers from New York City's Mount Sinai Health System on the backs of each of the 2020 ball person uniforms. Ralph Lauren also gifted a shirt to each of the 150-plus frontline workers with their own last name on the back "as a thank you for their participation and their tremendous work." All on-court U.S. Open staff wore a Polo High-Filtration Face Mask.
IBM – a long time partner of the tournament created 3 digital activations:
• AI Sounds: Among the challenges the USTA faced this year was how to recreate the sound of fans inside the stadium. IBM said it leveraged its AI Highlights technology to "recreate crowd sounds gleaned from hundreds of hours of video footage captured during last years' tournament." The AI Sounds tools were available to the production teams in-stadium and at ESPN.
• Match Insights with Watson Discovery: People can become "experts" about the players and the tournament match-ups with new AI-powered insights ahead of each match. "Match Insights with Watson Discovery uses NLP technology to search for and understand millions of articles, blogs and thought leaders leading into a match, to gather the most relevant information," according to IBM.
• Open Questions with Watson Discovery: To give people a way to engage remotely in iconic sports rivalries, IBM will facilitate several debates among fans on USOpen.org. Topics include, "Is Billie Jean King the most influential tennis player in history?" and "Is Chris Evert the best to ever play the game?"

Mercedes-Benz USA said their "Ace the U.S. Open" program fronted by Sloane Stephens, 2017 U.S. Open winner and Mercedes-Benz ambassador, will be active.
"We've shifted our platforms and experiences to engage with fans everywhere in this new virtual-only environment."

For every "ace" that is served during the U.S. Open, Mercedes-Benz USA will make a $50 donation to the USTA Foundation's "Rally to Rebuild" initiative. Last year, there were more than 3,000 aces recorded, according to the company.

The final donation will be equally distributed among three National Junior Tennis and Learning chapters supported by the USTA Foundation: the Sloane Stephens Foundation chapter; a local Atlanta NJTL chapter, which is the home of the Mercedes-Benz HQ; and an NJTL chapter in the Northeast.

"Due to the current health crisis, it is more important than ever for Mercedes-Benz to give back to our community," Monique Harrison, head of brand experience marketing at Mercedes-Benz USA, said via the company.

"As a continued sponsor of the U.S. Open, we wanted to create an opportunity to support the youth that have been negatively impacted by the pandemic. Our goal is to give back to these organizations so that both education and tennis programming can continue and thrive."

Mercedes-Benz has new creative starring Roger Federer, who will not be at the Grand Slam following knee surgery.

"Electric Or Petrol!?" features the 20-time Grand Slam winner — including five U.S. Open titles — for the new Mercedes Benz Plug-in hybrids.
A new multi-year deal named BodyArmor Lyte as its "official sports drink."
In addition to multi-platform marketing, including "Only You," and on-site activation, BodyArmor, which is based in Queens, NY — also the location of the U.S. Open venue — said it would work with spokesperson Naomi Osaka to refurbish the tennis court facilities in Jamaica, Queens, where the two-time Grand Slam champion (2018 U.S. Open and 2019 Australian Open) started playing tennis at the age of three.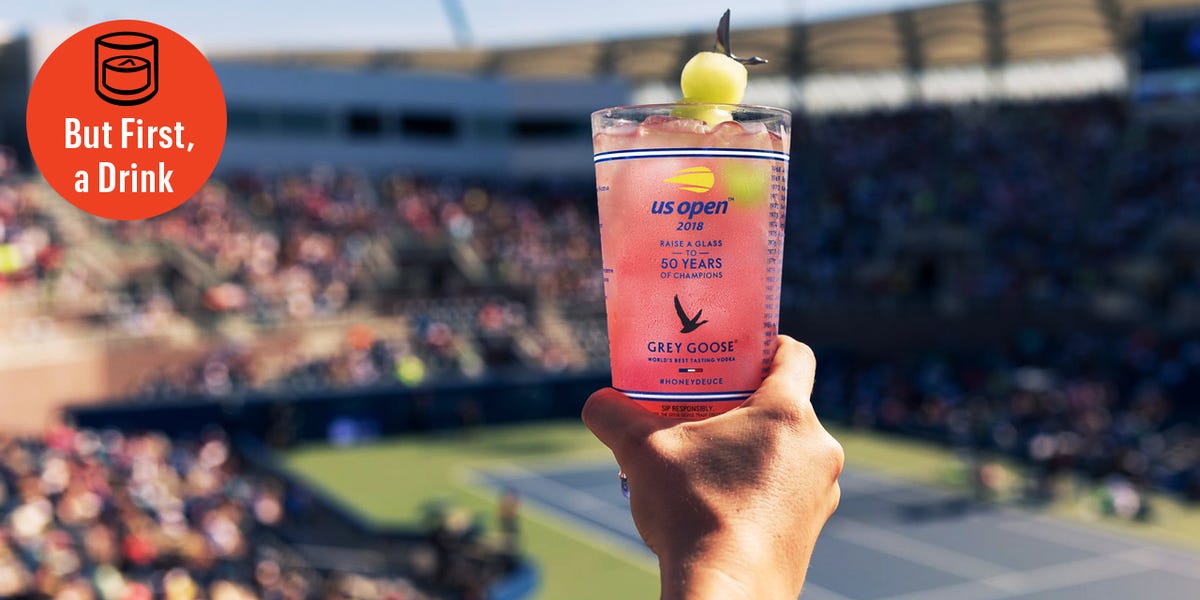 Grey Goose is offering a package featuring the Honey Deuce, the official cocktail of the U.S. Open, delivered to the door of people of drinking age It includes Grey Goose Vodka, Chambered Black Raspberry Liqueur, lemonade and honeydew melon balls. It also comes with commemorative U.S. Open cups.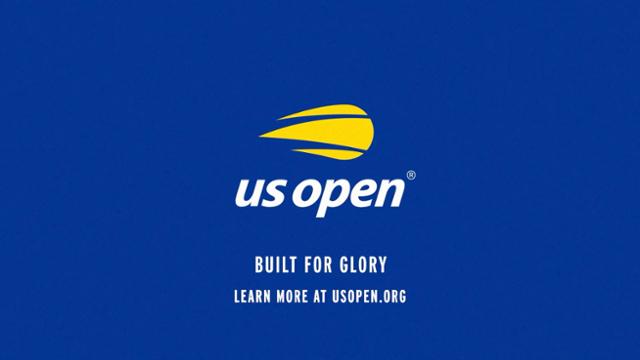 The USTA has unveiled several anthem spots for the event.
"Rallies Back," which features Serena Williams, 23-time Grand Slam (including six U.S. Open titles) winner, says, "Although we can't be here together, we will still come together. Because the U.S. Open has always been built for comebacks, rallies and triumphant returns. Built for fans everywhere. Built for glory. The U.S. Open is open."
"Built To Connect Us" explains, "The U.S. Open says it is built to connect and uplift us, regardless of where we watch,"including on TV, online, mobile or via the U.S. Open app.
In addition, the U.S. Open, to connect with people off the grounds, has for sale At-Home Kits ($100), including an official program, hat, balls, towel and drinking glasses.
U.S. Open chefs shared some of the recipes that people would usually enjoy onsite at the USTA Billie Jean King National Tennis Center.
They include Maine Lobster Salad, Smoked Salmon Sandwich, Skirt Steak Pinwheels and Bebop Chicken Chili.
**Article sourced from various platforms on the net – all links provided in the content. No intention to infringe copyrights.