Aguila, Colombia's number one beer brand, wanted to encourage people to drink more responsibly.
To do this, with the help of MullenLowe SSP3 in Colombia, the AB InBev-owned brand decided to remove its logo from the top of its beer caps and invited other food, water and transport brands like KFC, Papa John's and Uber to put their logos on instead.
For the Beer Cap Project, every bottle cap functioned as a voucher that could be used to get free food, water or a ride home.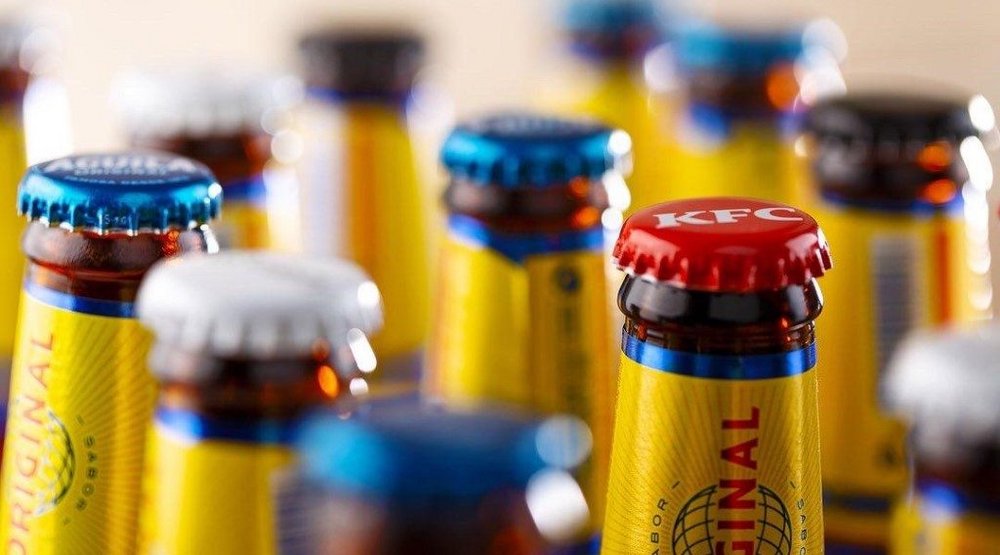 For example, if the top of the bottle cap featured the Papa John's logo, by looking on the underside of the cap, the drinker would find out that they could exchange it for pepperoni rolls and that the promotion is available on Friday and Saturday nights between 10pm and 1:30am until 9 February, according to the dedicated webpage.
The limited-edition beers are available to purchase from any supermarket or bar that stocks Aguila.
Aguila have also erected 29 billboards in Japan, the Netherlands, Ireland, the US and the Czech Republic, which challenge other alcohol brands such as Heineken, Miller, Guinness and Asahi to yield their caps to non-alcoholic companies and help consumers drink responsibly.
'AB InBev are committed to leading new initiatives that aim to highlight the responsible consumption of alcohol that truly bring about real societal change,' said Thor Borresen, marketing VP for AB InBev Colombia, in the press release. 'For the "Beer Cap Project", we wanted to take advantage of Aguila's strength in Colombia to reach leading beer brands around the world and promote a universal message to educate people to consume alcohol responsibly.'
While the main point of this campaign is to promote responsible drinking, by visually differentiating itself from its competitors Aguila is more likely to catch people's attention and drive sales at the point of purchase. By grabbing people's attention and then giving people a reason to purchase the product (i.e. they get something free in return), Aguila is able to influence people's buying behaviour to drive the purchase of its own product. In this case, Aguila is able to 'nudge' people towards drinking more responsibly by offering people free products in a simple, fun way, at a time when they are more likely to listen to the message – all the while maintaining a supportive, rather than condescending tone towards is target market.